The Joker
Fire level (4th out of 6) finished
---
The fourth level, FIRE, focuses on the Heat (feminine) and Light (masculine) aspects of our being. It is the most complex level so far, with each track of music split into 3 smaller parts (3 x 3), meaning at each stage of the level, you will "hear" your progression building up, letting you know you are on the right path. In other words, if the music hasn't expanded in while, you're missing the point and not advancing the level.
Here's a sneak peak:

Pyr-a-mid = fire-in-center
Fire element is represented by the TETRAHEDRON Platonic Solid, which is the simplest geometric form, composed of 4 equilateral (60 + 60 + 60 degrees) Triangles.
It is also the shape with the SHARPEST edges (fire cuts and penetrates, with it's explosive force), so watch out how you move around and what you touch, because colliding with sharp angles will knock you back!
Gift from Odin
There are plenty of ALCHEMICAL (4 elements), METAPHYSICAL (sacred geometry) & ESOTERIC (as above so below) knowledge imbued through symbols & metaphors inside this surreal game. They are not presented, nor obvious, as a school lecture, although they are out there "in the open" for everyone's awareness.
While building this level, I "accidentally" managed to recreate one of the viking runes, and as it turns out, it even fits the theme of the level.
"The ancient law of Cause & Effect says there are no such things as coincidences."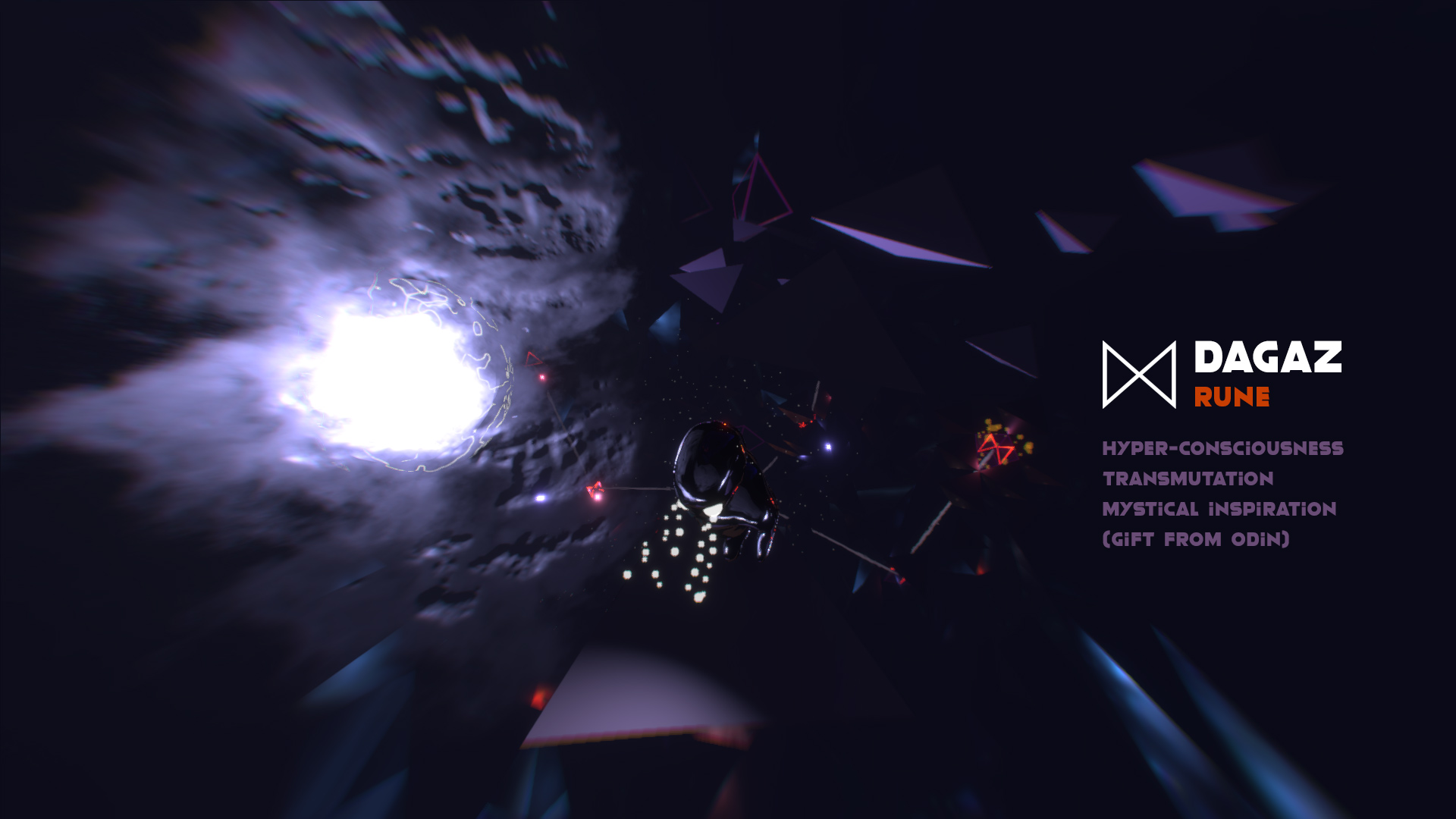 Enough sneak peaks
Go on and play-test the game, to see how the Fire burns in YOUR center. Please remember to write any feedback, wish or hangup in the comment sections, every point of view Other < than > my Self, regarding the Same Subject, is highly valuable. Namaste!
Air, and the final (surprise) level is under development. Stay tuned!